The world's strongest law for wildlife conservation is once again under vicious and unrelenting attack.
In a reckless bid to roll back the U.S. Endangered Species Act, Congress is holding hearings on new bills that will deal a devastating blow to the ESA, even as biodiversity and climate crises reach a tipping point. These anti-wildlife bills directly aimed at weakening the law are being introduced at an alarming pace of about one per week, already 22 in 2023 alone. This growing effort is part of a larger ESA assault that must be fiercely opposed and soundly defeated.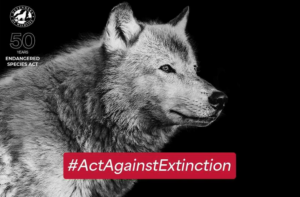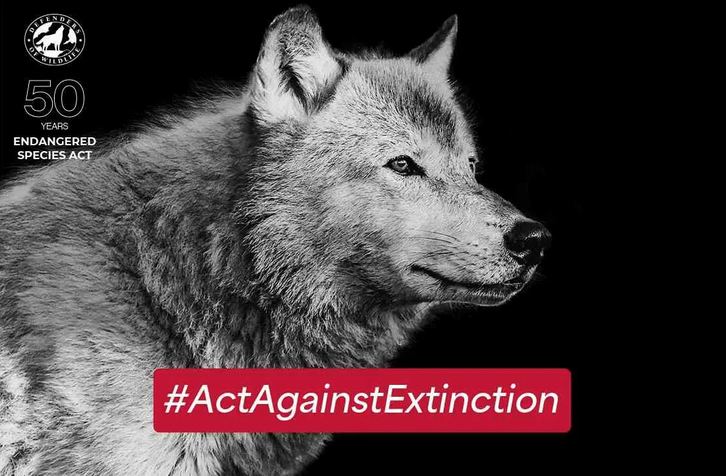 For more than 50 years, the ESA has provided a critical pathway for conserving threatened and endangered species and protecting the ecosystems on which they depend. Despite its importance, relevance and success, Congress has consistently underfunded this important nature protection law, and at this point, is providing only a meager 40 percent of the funding required by the U.S. Fish and Wildlife Service to fully implement it. This doesn't even include the amount required by the NOAA Fisheries for marine species. Without adequate funding, species that deserve protection will continue to decline and many may cease to exist altogether.
My career has been dedicated to conserving imperiled wildlife species and the important landscapes so critical to their survival and recovery. I know firsthand the role the ESA plays in preventing species extinction. And I have participated in important species restoration efforts over the years and celebrated their recovery thanks to the ESA.
During the first 50 years, the ESA has saved more than 95% of listed species from extinction. This incredible success is truly remarkable, in spite of the fact the law has been continuously starved of precious funding, staff and resources. With one million species vanishing at a rate not seen in 10 million years, we need to do everything we can to shore up successful laws like the ESA instead of tearing them apart or starving their efficient implementation. Without the protections of the ESA, many of these species will disappear in the near future, with amphibians, birds and marine mammals at particularly high risk.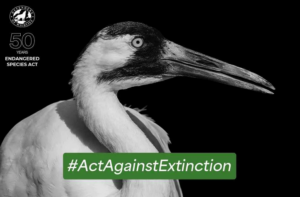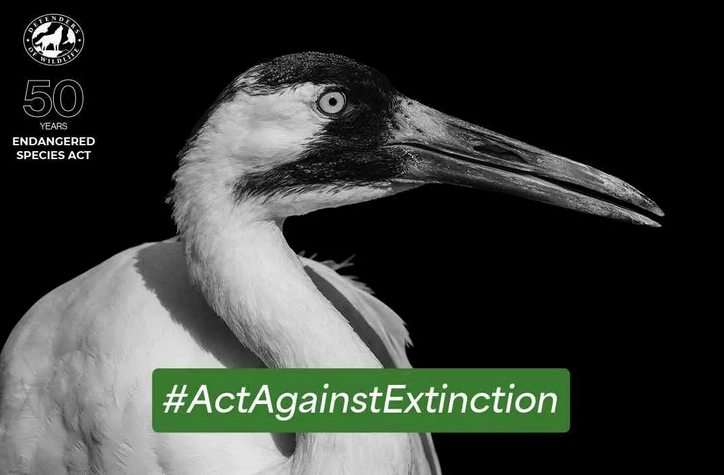 Despite the urgency that biodiversity loss and climate change present to wildlife as well as people and the overwhelming support of the public to conserve wildlife and address climate change, there is an escalating and disturbing lack of political will to support the conservation of nature. Public officials too often focus only on short-term goals and are unwilling to make necessary investments to protect our imperiled wildlife.
The ESA is not just a law. It is a lifeline for thousands of plants and animals struggling to survive in a rapidly changing world and a testament to our commitment and responsibility to protect our planet and its biodiversity for future generations. We cannot afford to allow short-sightedness and politics to drive us to the brink of ecological collapse. We must defend the Endangered Species Act with all our might and demand that our elected officials do the same. The survival of our fellow creatures, and ultimately our own, depends on it.