Migration is Natural by Ray Acosta
The Doña Ana Village Association unveiled a new mural by Ray Acosta, Migration is Natural,  October 21st, 2023 in Las Cruces, New Mexico. This mural highlights 3 endangered species: the Mexican Gray Wolf, the Mexican Long Nosed Bat, and the Lesser Long Nosed Bat. The name of the mural reflects what these species do. The two bat species cross over to the U.S. from Mexico and back every year. The range of the Mexican Gray Wolf also includes several U.S. states.
The Migration is Natural Mural is located next to Lujans Bakery ( 442 E. Lohman Avenue, Las Cruces,N.M.). It is a collaboration between artists and partners that have unveiled two other murals in New Mexico, including Migration: a Natural Act.
"This mural represents a chance of life for the endangered animals," said artist, Ray Acosta. "What will the future look like without them? We need to preserve the animals and their habitat for the future generations to come, and my hope is that this mural can represent these animals in a beautiful way."
About the Artist:
Ramon "Ray" Acosta is a local artist who is widely known for his captivating murals both locally and nationally. Ray is self-taught and began painting large murals in the mid- 80's while working with a local billboard company. Throughout the years Ray has perfected his work. He is well known in the Las Cruces community with his artwork seen at two local establishments, ChaChi's Mexican Restaurant and Palacio's Bar. Some of his additional artwork can be seen on Stern Drive and inside Andales and Chilitos restaurant. Ray is an artist with a sense of humor. His signature touch is to add himself in each mural along with incorporating other small surprises throughout the art work.
About Doña Ana Village Association
The Doña Ana Village Association (DAVA) was founded in 2021 as a result of several community conversations which demonstrated a serious need for community organizing and representation. The Village of Doña Ana is the oldest federally designated Colonia in southern New Mexico, and its representation is limited to legislators and county commissioners.
About ESA AT 50 
In 2023, the 50th anniversary provides a unique, year-long opportunity to build support for the Endangered Species Act and the imperiled species it protects. This anniversary celebrates conservation achievements and highlights conservation needs. It also reminds the public and decision makers that the heritage that we share as Americans includes these beloved plants, fish and wildlife. And just as in 1973, an unprecedented coalition of agencies, organizations and nonprofits are coming together to celebrate this conservation legacy.  
Find more murals at esa50.org/arts-and-culture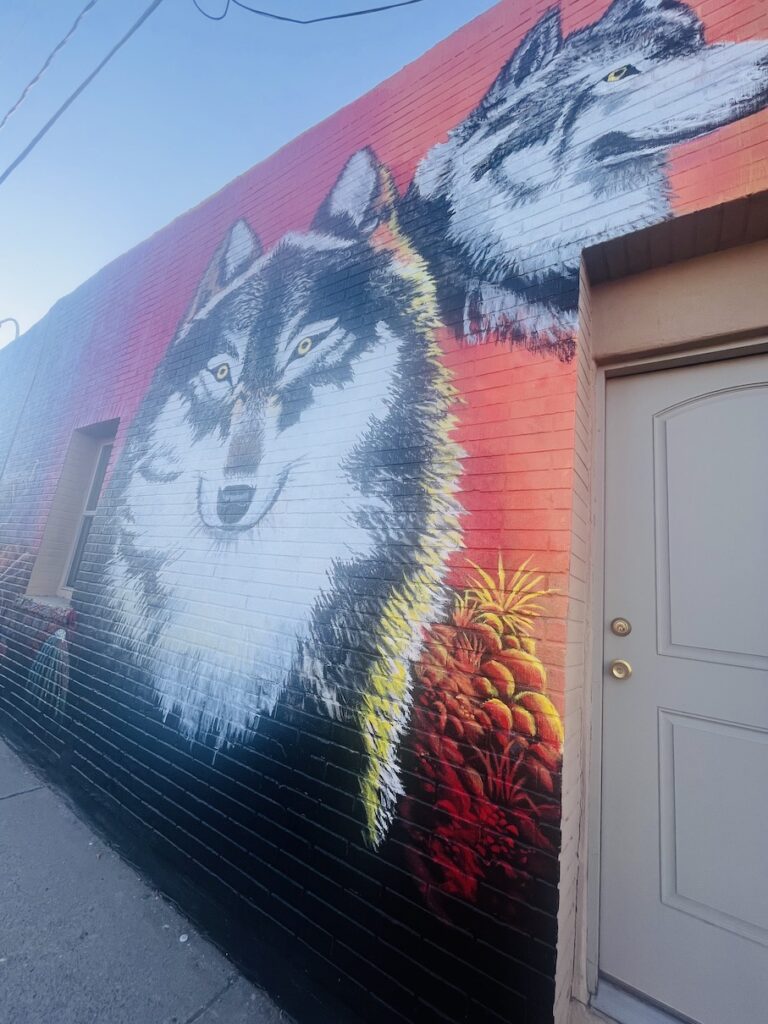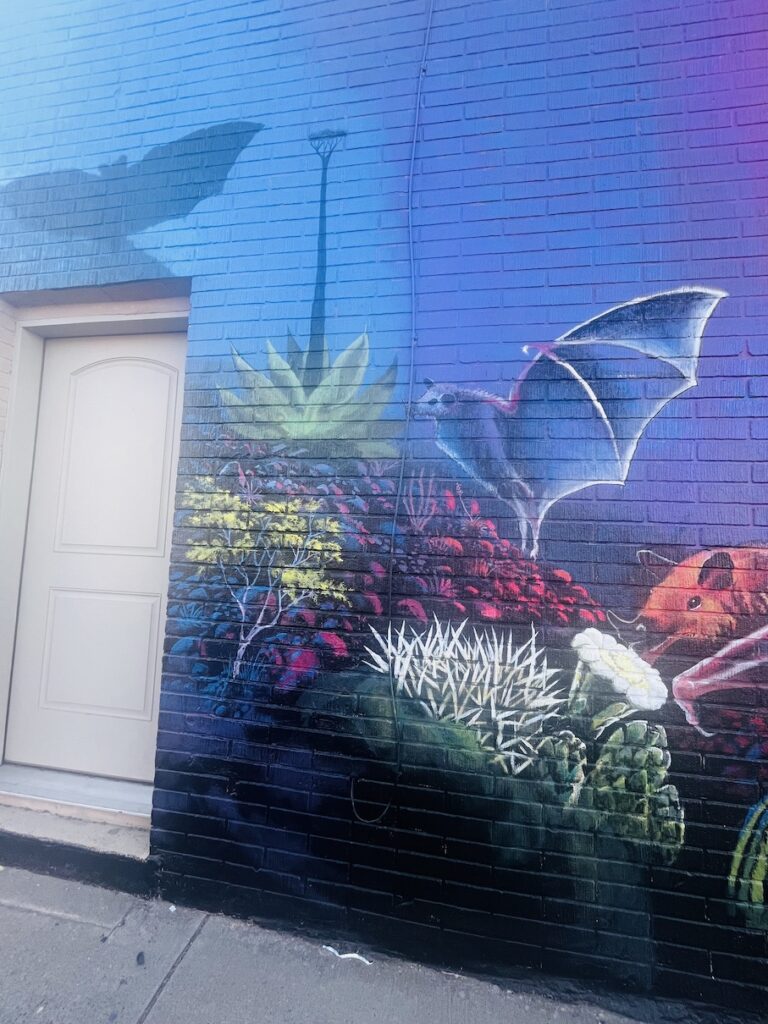 Finding the Mural
442 E. Lohman Avenue, Las Cruces,N.M.